Community Market Savings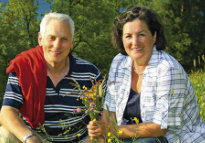 Make the most of your idle balance with this tiered rate savings account. You can earn a higher rate than our Statement Savings account while still having easy access to funds online, by ATM, or via CSR. This account can help people with a significant amount of savings set aside reach their savings goals even faster! Open yours today.
Summary

Balances over $5,000 earn interest

Tiered rates reward higher balances

Earnings accrued daily, paid quarterly

$10 monthly fee waived with $5,000 balance

3 free withdrawals per month; $10 each thereafter

ATM card available

Direct deposit available

$100 minimum amount to open

NOTE: A $30 fee will be charged if account is closed in first 60 days.