More Services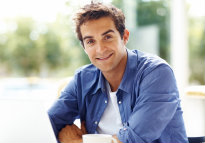 At The Community Bank, we offer the total package. That means offering you everything you need to manage your money quickly and easily. We have a wide variety of banking services so your customer experience is always the best it can be. Take a look at some of the many convenient services we offer below.
Summary

Direct deposit

Safe deposit boxes

Night deposit service

Notary service

Money orders & cashier's checks

Wire transfers

Automatic transfers

Savings bonds*

*U.S. Savings Bonds are going paperless after December 31, 2011. Sign up for a TreasuryDirect account and buy and manage savings bonds electronically--safely, 24/7, www.treasurydirect.gov.