Bounce Protection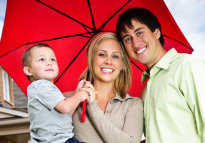 Balls bounce. Checks shouldn't. With this overdraft protection program, we can help make sure you always have enough cash in your account to cover your purchases. Checks and automatic payments are automatically covered. You can also receive coverage for check card purchases and ATM withdrawals too. Opt in today!
Summary

Protect your accounts

Avoid denied debit card purchases

Eliminate merchant NSF fees

No bounced checks

No maintenance charges

Low $38 paid item fee*

Subject to approval

NOTE: Unless you opt in, everyday debit card purchases and ATM transactions will not be covered by Bounce Protection. To opt in, print and complete this form and drop off at any of our locations.