Payroll / ACH Services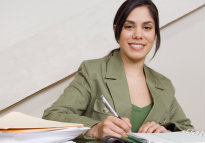 With everything else going on while you run your business, do you really have time to take care of payroll too? Let us help you decide what payroll option best fits your needs, so your employees are paid accurately and on time, while you concentrate on the other aspects of making your company succeed.
Summary

Employees paid accurately and on time

Additional convenience and time savings

Reduced administrative burden

Updated information always available

Direct deposit option

ACH services available through Online Banking.