Visa® Credit Cards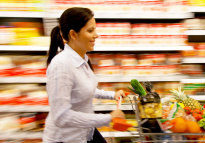 You never have to be strapped for cash again. With a Visa® Credit Card from The Community Bank, you can always buy the things you need...when you need them. We offer both classic and gold card options with competitive interest rates, generous limits, and fraud protection.
We also offer a rewards program to make the most of your purchases! Accumulate points and redeem them for top name brand items, unbelievable vacation getaways, valuable services, and once-in-a-lifetime experiences. You can even search for discounts from local and online retailers, or earn points faster with special offers exclusive to your Community Bank Visa® Credit Card.
Earn
When you use your Community Bank Visa® Credit Card:
$1 purchase = 1 point. It's that simple. For each dollar you spend, you'll get one reward point.
Redeem
Visit ScoreCardRewards.com and set up your profile in a few simple steps. Then check your point balance and browse the catalog!
Say goodbye to paper statements say hello to financial control. Try paperless today.